View, Pay & Manage Your Account Online
Go paperless! View, pay, and manage your electric account online. It's convenient, free, and simple to use. Plus, it helps conserve our natural resources.
First time users: make sure to have your full account number (ex. 140018999) handy. You will need that to create your account

Pay by debit/credit card, electronic check, or automatic withdrawal from your bank account

To stop receiving a paper bill, check Yes at the "Would you like to turn off paper bills?" prompt
You can also Pay Now without registering an account.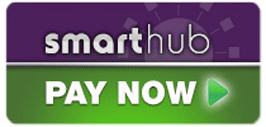 Pay By Phone
For your convenience, DEC accepts payment by phone. This option is free and available 24/7.
Dial 844-749-3050 and you will be prompted through an automated system

You will need your account number, credit/debit card, or checking account information, and the amount you want to pay handy

Pay by credit or debit card – Mastercard, Visa, Discover, or American Express
Pay in the Office
Our office is open from 8 a.m. to 4:30 p.m. Monday through Friday. You are always welcome to stop in and make a payment on your bill.
Automatic Payment Plan
With our Automatic Payment Plan your payment will be automatically withdrawn from your designated bank account or credit card on the 15th of each month. If you are interested, you can set up your auto payment on SmartHub. 
Night Depository
A night depository is available for your paying convenience 24/7. The depository is located under the flagpole at our office at N5725 600th St., Menomonie.
Credit Card
Dunn Energy Cooperative accepts VISA®, MasterCard®, Discover®, and American Express®. Automatic payment by credit card is available with proper authorization from the cardholder and will be deducted on the 15th of each month.
Levelized Budget Billing Program
Get a more predictable energy bill with Dunn Energy Cooperative's Budget Billing program. We know that receiving a consistent bill each month makes budgeting much easier. The Budget Billing program makes each monthly bill the same every month, all year long, at no additional charge.