Each year, at the Annual Meeting of Members, three districts are up for election. The Nominating and Elections Committee works hard to bring the members of the cooperative six (at least two in each district) outstanding nominees to choose from. Below are the six candidates up for election in 2021. The winners will represent three of Dunn Energy Cooperative's nine districts for a three-year term. For more information on the area that these districts cover, please visit our Board of Directors page. 
District 6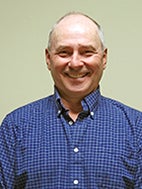 Tom Zwiefelhofer (Incumbent - Town of Howard)
Having belonged to and worked with many co-ops over the past 45 years, I'm a strong believer in the cooperative system.  And having spent the last 9 years as a director of the Dunn Energy Board, I've seen our management and board members bring out the strengths of the co-op, putting us in a good financial position, keeping rates low while keeping our lines and energy reliable. 
I believe I work well with the other current board members and I try to look at all aspects of every decision, making sure each voice is heard.  Given my lengthy experience on the board, I feel I have a lot to offer if elected to my fourth (and final) term.  If re-elected, I promise to work hard for the best interest of all members and I would appreciate your support.  Thank you.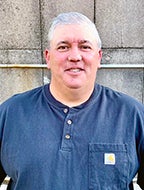 Wayne Schindler (Challenger - Town of Howard)
When I was growing up on a family farm, I saw how much electricity was becoming a big part of everyday life. The particular event that has impacted my career path was in the'80s when there was a bad storm, which resulted in our farm losing power for three days. My father had an alternator at that time, making it possible to milk cows and run most of the farm. At that moment, is when I was amazed at what it takes to produce power.
I have worked at B&B, NEI, and Hunt Electric, which has given me substantial knowledge in this industry. I have gained experience working with high and medium voltage and knowledge of safety regulations at job sites. Throughout my career, I have seen the growth and strain on infrastructure in my 21 years of working with power companies and Electrical Contractors. I see that demand keeps growing, and we need to grow with it as well.
During my years in the trade, I've had the opportunity to run large projects and small projects as a Forman and Project Manager. I worked as a Purchasing Manager for seven years under the orders of an Electrical Contractor. My job duties as a Purchasing Manager were ordering materials and logistics for every project built all over the state of Wisconsin. Because of the different job titles I have worked under, I've grown as a leader to get the job done right and cost-effectively.
District 7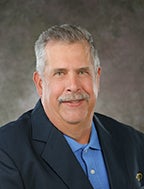 Jim Wildner (Incumbent - Town of Dunn)
I have served District #7 for the past 9 years and am certified to be a Director on the Dunn Energy Board.  The schooling helps to guide the managers of Dunn Energy through new technologies and the finances of the organization.  It has been a privilege to serve District #7 for the past 9 years.  I would like to thank the management and employees for the daily teamwork that makes the Cooperative run smoothly.
I would be honored to receive your vote.
Thank You!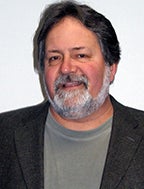 Tim Lienau (Challenger - Town of Dunn)
My desire to serve on the Dunn Energy board comes from an interest to serve the rural community where we live.  I would like to move Dunn Energy's direction to a greener energy future while keeping the power on and make sure expenses are kept at affordable levels.  My professional experience can serve the members of Dunn Energy by being a good steward to keep expenses in line during these tough financial times we all are experiencing.  Keeping expenses low is important, but it is equally important to Plan for Growth and be ready when the opportunity presents itself.   The future of Dunn Energy will be its' ability to adapt to the changing energy landscape in the future for our members and employees.  I hope I can count on your vote. 
Tim C. Lienau
District 8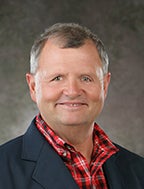 Lee Jensen (Incumbent - Town of Elk Mound)
I would like to thank the Members of Dunn Energy for allowing Me to serve District 8 for the past 9 Years. If elected it will be my final 3-year term.  I have learned so much about our electric system that has helped develop our Rural Countryside. The Cooperative system has developed a very good integrated system with Dairyland Power, MISO & Dunn Energy of providing good stable electric rates that work Cooperatively for the good of all our members. Government rules, mandates, renewable energy, and new technology continue to evolve and affect us all as Members. In that process as Board Members, we help guide the management of Dunn Energy. We approve the policy, budgets, new equipment purchases, monitor finances, and lots of other things every month. In closing, I would like to acknowledge the good work that the employees of Dunn Energy do every day to keep the lights on. I would appreciate your vote!
Thanks,
Lee Jensen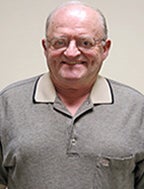 Cletus Wolfe (Challenger - Town of Colfax)
While in the Army, I served as a teacher at Fort Sam Houston in San Antonio, Texas in the Medical Laboratory Specialist field. Geri, my wife, and I bought our farm in Colfax on April 1, 1980. We were in the Wisconsin Dairies Young Farmer program, the Colfax Comets 4-H Club, and Dunn County Farm Bureau. I served as President of the Dunn County 4-H Leaders Association along with leading in the Comets 4-H Club. At our W.E.L.S. Church I have served as President of the church council numerous times. I have also represented our church at symbolic conventions and national synod meetings. I would appreciate your vote.